Address Information:
The Daley Center, 48 St. Thomas Line
Paradise, NL
A1L 2L6
Tel: (709) 781-3800
Fax: (709) 781-3805


To Book Appointments or General Information
Deborah Horsman
Tel: (709) 781-3801 (Direct)
Fax: (709) 781-3805
Email: admin.atlantic.counselling@nf.aibn.com


Confidential Inquiries
Agatha Corcoran
Owner/Therapist
Tel: (709) 781-3802 (Direct)
Fax: (709) 781-3805
Email: atlantic.counselling@nf.aibn.com


After-Hours Cancellation Line
Tel: (709) 781-3808

Leave your first name only, time of your appointment, and therapist's name on the voice mail.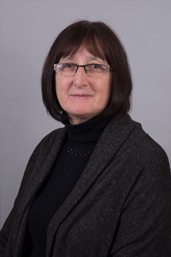 Deboarah Horsman
Office Administration
Debbie Horsman is our Office Administrator. She has over 30 years experience working in Administrative Confidential enviornments. She is an energetic, experienced professional with excellent communication skills. Debbie easily displays sensitivity and empathy and has the abilitiy to recognize the individual needs of each client. She is a problem solver and the glue that holds our practice together.