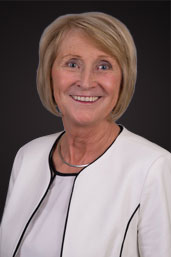 Agatha Corcoran, BSW, MSW, RSW is a Licensed Clinical Social Worker who has been operating her own private practice (Atlantic Counselling) for the past 16 years. She graduated from the University of Toronto with a Master of Social Work Degree specializing in Addictions and Mental Health. Prior to that she earned a Bachelor of Social Work Degree and a Certificate of Criminology from Memorial University of Newfoundland.
Agatha specializes in Alcohol and Drug Dependency and works continually with clients diagnosed with Post Traumatic Stress Disorder who have been deeply affected by domestic violence/abuse/trauma. She also provides intervention to clients struggling with grief/loss, depression and anxiety. She is a Certified Responder in Critical Incident Stress Management for Individuals and Groups and has extensive experience in Crisis Intervention and conducting Suicide Risk Assessments.
Agatha specializes in Individual Therapy in the areas of Addictions, PTSD, Grief/Loss, Adult Survivors of Childhood Sexual Abuse, Domestic Violence and Trauma/Abuse.